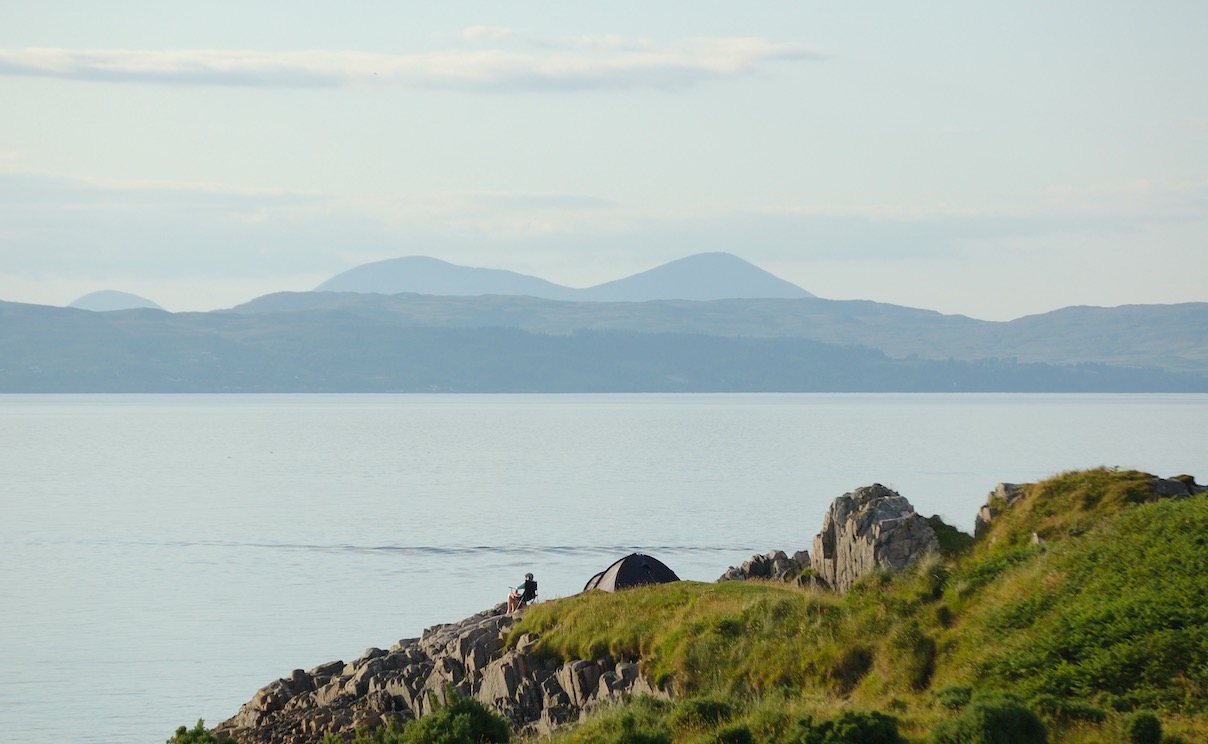 Excellent Outdoor Camping Tips – Plus Ten Best Tents For Four-season and Three-season Camping
Camping is for those who enjoy the outdoors and can do without all the comforts of home for a short while. However, more than loving the outdoors is needed to guarantee that the experience will remain fun.
Camping Tents – What The Tent Ratings Mean
Have you been shopping for a new camping tent? Wonder what 3-season or 4-season means? Need clarification about what a family tent or convertible tent classification means? Let's cut through all the marketing jargon and get down to what you should look for when you see camping tent ratings or classifications.
When You Get Down To It, You Should Consider A Camping Tent As Either 3-Season Or A 4-Season
Generally, your average 3-season tent is built to hold up well in light to moderate weather conditions. They are made to be comfortable in Spring, Summer, and Fall in almost any location, hence the name 3-season.
Three-season tents are generally more affordable than 4-season. You will find a vast range of 3-season tent quality, from cheap units in big retail stores to expensive models in specialty camping stores.
These tents do not hold up well in high winds, torrential rain, and heavy snowfall. As a result, 3-season tents generally differ from the tent of choice for backcountry expeditions during winter.
The best 3-season tents have a waterproof rain fly and a breathable canopy. Ideally, you want to find a three-season tent with a waterproof floor. The rugged "bathtub" floor is generally reserved for the more expensive four-season tent (but not always).
4-Season Tent Insulation Capabilities
Four-season tents are great for just about any weather condition, assuming it's winter. Therefore, the 4-season rating really should be classified as 1-season. A quality 4-season tent performs excellently in winter conditions but may suffer from over-insulation in the summer.
Structurally 4-season tents generally have at least four aluminum poles for strength (the more, the better) to withstand sleet and snow. They are aerodynamic in design and are typically dark-colored to absorb heat. And they are generally much lighter.
The roof lines on four-season tents are fully defined and very strong, so water and snow cannot collect on top of the tent.
Most four-season tents can be utilized free-standing if there is no place to pound stakes into the ground, such as on the side of a mountain or frozen terrain.
Four-season tents have a fully encompassing rainfly to combat the elements. They also have excellent waterproof floors called "bathtubs," which come up to about six inches on the side of the tent. Additionally, the seams are very hardy and robust throughout the tent.
The downside to the 4-season tent is the price. You can pay a hefty sum for the technology built to protect you. Also, as mentioned above, if you are camping in the middle of summer, you will want air movement through your tent to keep things cooler. Finally, 4-season tents are generally made to inhibit the elements from cutting through the camping tent, which is excellent in the winter and not so great in balmy summer.
A Proper Family Tent
A family tent is simply a 3-season tent. What's going on with a convertible 3-4 season tent? This kind of tent generally has some built-in airflow ventilator. It would not be wise to take this tent into the backcountry where survival was paramount. If the ventilator malfunctioned and would not close, you could become an unhappy camper.
Conclusion: The 3-season tent is the recommended choice for most campers. It is the most cost-effective tent and will allow the user to camp in various conditions up to, but not including, severe winter weather conditions.
If you camp from Spring, Summer, and Fall, a 3-season camping tent will fill your needs. However, if you camp where severe winter weather is possible, you should get a 4-season camping tent.
Preparation And An Open Mind Are Essential To Having Fun In The Great Outdoors
Preparation is easy if you follow some fundamental rules. When preparing to arrange a trip, you must select a convenient time that will give you the flexibility of one to two days. This will make the journey more about you and less about your timetable. For example, you may run into weather problems, or you may want to camp for an extra day.
Next, could you select a location and make it specific? Don't merely prefer a county where you see a campground. You can call the campground or the park office and get reservations or information about the allotted time.
Many parks are happy to give you information and tips about what to expect.
The most complicated step in preparation is deciding what to bring. However, making a list is essential; your list will dramatically change the more trips you take. Next, you must plan your shelter and sleeping situation. Remember, tents are luxurious and heavy to carry. Hikers routinely bring a plastic tarp that can shelter up to four people.
You often won't even need that, but you can lay the tarp on the ground to designate a pristine sleeping area. After this has been set, you will choose what food you need. First, don't take fresh products or meat because they spoil quickly, and their scent attracts animals and insects. Instead, stick to dried food and canned items (these can be heavy, though).
Canned items will add weight, but they are calorie-rich and straightforward to cook in multiple situations. Most of your food should be snacks so that you can cook less.
Trail mix and yogurt-covered raisins will fill you up more than you think, and they are a cost-effective alternative to buying food from camping stores that hike up the price of dried meals.
Needed Camping Things
The last things you will put on your list are what will make you comfortable. Minimal clothing is most adequate.
One pair of shorts, pants, a sweatshirt, a tee, and a couple of undergarments, including socks, is enough. Likewise, one poncho will occupy minimal space. If you stray from the fire, small LED flashlights will get you around at night. Then make sure you have some things to keep you busy. Books, playing cards, and a nerf football are all light and can be very entertaining for hours.
Remember that everything will be at home when you get back. Most importantly, consider not taking the things you didn't use last time and the things you wished you would have brought. That ensures that your trips get better and different every time.
Ten Best Tents For Four-season and Three-season Camping
OneTigris Rock Fortress Hot Tent with Stove Jack, 4~6 Person, 4 Season Tipi Tent for Family Camping Hunting Fishing Waterproof Wind-Proof. Check from Amazon: https://amzn.to/3t0YDX9
FireHiking Ultralight Hot Tent with Stove Jack Teepee Tent for 1 Person. Check from Amazon USA: https://amzn.to/3tg6m3N
PRESELF 3-Person Lightweight Tipi Hot Tent with Fire Retardant Flue Pipes Window Teepee Tents for Family Team Outdoor Backpacking Camping Hiking. Check from Amazon: https://amzn.to/3zrUUmq
Playdo 4-Season Waterproof Cotton Canvas Bell Tent Wall Yurt Tent with Stove Hole for Outdoor Camping Hunting Hiking Festival Party. Check from Amazon: https://amzn.to/334X1jW
Genma0 Ultralight 4-Person Tipi Hot Tent with Fire Retardant Stove Jack for Flue Pipes with 2 Doors. Check from Amazon: https://amzn.to/3EXxUwM
Hussar Hot Tent with Stove Jack Camping Tipi with Half Inner Tent Ultralight 5.5 lb. Check from Amazon: https://amzn.to/3pVWdqA
Outop Bell Tent with Stove Hole(Roof), Breathable 100% Cotton Canvas Tent for Camping Trips. Check from Amazon: https://amzn.to/3t1utTC
DANCHEL OUTDOOR 4 Season Canvas Yurt Tent with 2 Stove Jacks for Glamping, Cotton Bell Tent for Winter Camping (2/4/6/8 Person). Check from Amazon: https://amzn.to/332tNlS
UNISTRENGH 4 Season Large Waterproof Cotton Canvas Bell Tent Beige Glamping Tent with Roof Stove Jack Hole for Camping Hiking Party. Check from Amazon: https://amzn.to/3HyaGz0
12'x10'x8'Dome Camping Tent 5-6 Person 4 Season Double Layers Waterproof Anti-UV Windproof Tents Family Outdoor Camping Tent. Check from Amazon: https://amzn.to/3JKjVOA
How To Choose A Camping Tent
How to choose a camping tent is just like assuring your home has the best roof. The tent is your shelter, your dome of protection against all the elements, your home away from home. Your family might want to spend the summer getting the feel of nature.
Of course, you want to feel the cool air and the babbling brook's soothing sounds. But when you encounter the chill of the night because of the dim knowledge of how to choose a tent, your summer vacation might not turn out the best.
Most people shun away from the basic questions necessary to ask them to know how to choose a camping tent. Here are some tips to help you with the outdoor experience of a lifetime. You will pat yourself on the back just because you chose these extra minutes to learn a little more.
Things To Consider Before You Decide How To Choose A Tent
There are things to consider before you decide how to choose a tent. For example, you have to consider the purpose of the tent, what season you are going out on an outdoor experience, how many will be going on your trip, etc.
Of course, when you want to spend time camping with the whole family, you should consider the tent's comfort, space, and ventilation. Also, think about the amount of gear (coolers, clothes, flashlights, backpacks, etc.) you will keep in the tent. Finally, the tent's weight, size, and durability should also be considered if you are camping backcountry.
Consider How Long You Will Be Setting Camp
Are you just going for a day or two, or will you be camping a day or two every month? If you plan to set camp for several days, buying a heavy tent is worth the expense and additional weight. On the other hand, if your camping adventure involves you getting exposed to the natural elements: storms, hail, snow, sleet, etc., four-season tents are available for your convenience. Poor ventilation in your tent will cause sleeping turmoil on hot nights, so consider ventilation.
Of course, its floor is one of the tent's most basic and essential parts. A good foundation will keep out groundwater that could seep under your tent.
Different Types Of Tent Floors
Here are the different types of tent floors:
Bathtub floor – a floor that wraps up along the sides. It is named because it is wrapped around 2-4 inches above ground level. This type of floor is made of heavy-duty waterproof material.
Nylon floor – this type of floor is not water-repellent. Urethane treatment is needed for it to become highly waterproof.
Poly weave floor – Contrary to nylon floors, these floors are highly waterproof but are not advisable in the presence of sharp rocks. The materials of a poly weave floor are the same ones used in covering boats or trailers. They are also heavier than nylon floors and might cause more weight in your backpack.
Bear in mind that tent floors can also wear out. Therefore, a ground tarp is highly recommended. If you want something specifically made for your tent, you can buy a footprint tarp for most middle to high-end tents, such as Eureka camping tents.
When camping during winter, position your tent so that the early morning sun can thaw the dew or snow on your tent.
How Do I Ensure That My Tent Seams Are Good?
You may ask: how do I ensure that my tent seams are good? First, the floor seam should have lap-felled seams to become durably waterproof. These lap-felled seams provide extra strength because they are composed of layers of interlocking fabric and a double row of stitching.
Nylon tents that are uncoated should have taped seams. Nylon tends to unravel. To avoid this, the end of the fabric behind the hem should be taped or hidden with another cloth. All endpoints should be strengthened with extra stitching or bar tacking. Always tug at the material to ensure the weight is equally distributed across the stress points.
The Seam That Attaches The Tent Floor To The Tent Wall Should Be Covered With A Rain Fly
A general rule in tent setups states that the seam that attaches the tent floor to the tent wall should be covered with a rain fly. A tight rainfly prevents water from entering the tent by not allowing the tent fabric to stretch and sag with water. If they do sag with water, then the guylines should be tightened. Guylines are used to add structure to the tent. As the tent poles flex in the wind, guylines will keep it upright and sturdy.
Tent Fabric
Another tent part that we should consider is its skin and the fabric. Most camping tents use solid but lightweight nylon. Some more giant tents use coated polyester or cotton poplin canvas, which is heavier. Polyester's advantage is that it can withstand extended exposure to sunlight. Nylon is lighter, while canvas fabric is durable but heavy.
Polyurethane (PU) is a coating sometimes used on tent fabric for water protection. PU coatings are rated in MM (millimeters); for example, PU coated to 450 mm; a higher MM coating will increase water resistance.
The Skeletal and Respiratory Framework Of The Tent
Now that you have come to know the physical aspects of a tent, you also need to get to know its skeletal framework.
So you have chosen an excellent spot for your tent. Your tent floors are intact, your seams are okay, and your fabric is durable, but when the elements of nature emerge their powers, your tent might collapse, and you could find yourself drenched in a storm.
You wouldn't want to be caught up in this situation! So, is there anything else I missed? First, you may still need to check your poles! The tent poles are the skeletal framework of your tent. With it, all the time you have taken to select suitable materials will be helpful. The following are the different kinds of poles to suit your tent needs:
The Different Kinds Of Tent Poles
Steel – used in more expensive technical tents. Steel poles are solid and flexible. They are instrumental when camping in areas where the wind is mighty or when your tent is bound to be challenged by the forces of nature.
Aluminum – standard for high-end tents. Aluminum poles are lightweight, solid, and great for backpackers. The significant factor in this type of pole is that it is lightweight. While light, these tent poles are preferred because of their strength and durability. However aluminum poles break, they can be splinted together to a usable state. To summarize, aluminum tent poles are flexible, light, and can withstand the cold.
Fiberglass – this tent pole is less intense, so thicker and heavier rods are needed to achieve the same strength. However, this is a less expensive option. Fiberglass tent poles do not require pre-bending and do not have lots of special attachments. When folded, it can give you a better packing size. However, cold weather is easily affected, and these tent poles start to crack in freezing temperatures.
Both aluminum and fiberglass tent poles are primarily hollow and often linked by long elastic cords. These are known as ìshock-cordedî poles, allowing the user to snap the sticks into shape rather than piece them together.
Now that you understand the skeletal framework of your tent, you have to understand the respiratory aspects as well.
Does a tent have some respiratory parts? Yes, they have. Now you may wake up in the middle of your sleep with your tent wet, even when it's not raining, or you have sealed your tent tight. Waking up damp or dripped during sleep won't make a happy camping experience. If you didn't choose a tent with weather-resistant fabric, it could mean that you need to waterproof your tent.
Waterproofing Your Tent
While protecting yourself from external moisture by seam-sealing and waterproofing your tent, you also have to consider that your body circulates air throughout the tent, i.e., your sweat, breathing, etc.
This internal moisture condenses inside your tent fabrics, on your sleeping bag, or on the tent floor. Most tents available provide a roof vent or door screens. Preventing the condensation build-up requires you to open the provided roof vents or partially open a door or window. This helps you have a slight breeze that will help remove body moisture and prevent unwanted condensation.
How Choose A Camping Tent Can Be Tricky
While there are a lot of considerations, you will be very thankful in the end. You get to enjoy nature at its very best. You get to gaze at the stars without being cold and get an excellent night's sleep in the fresh air, even if you are far away from home.
Consider your camping tent choice an investment of time, money, and effort. However, choosing your tent carefully lays a solid foundation for years of enjoyable camping experiences.