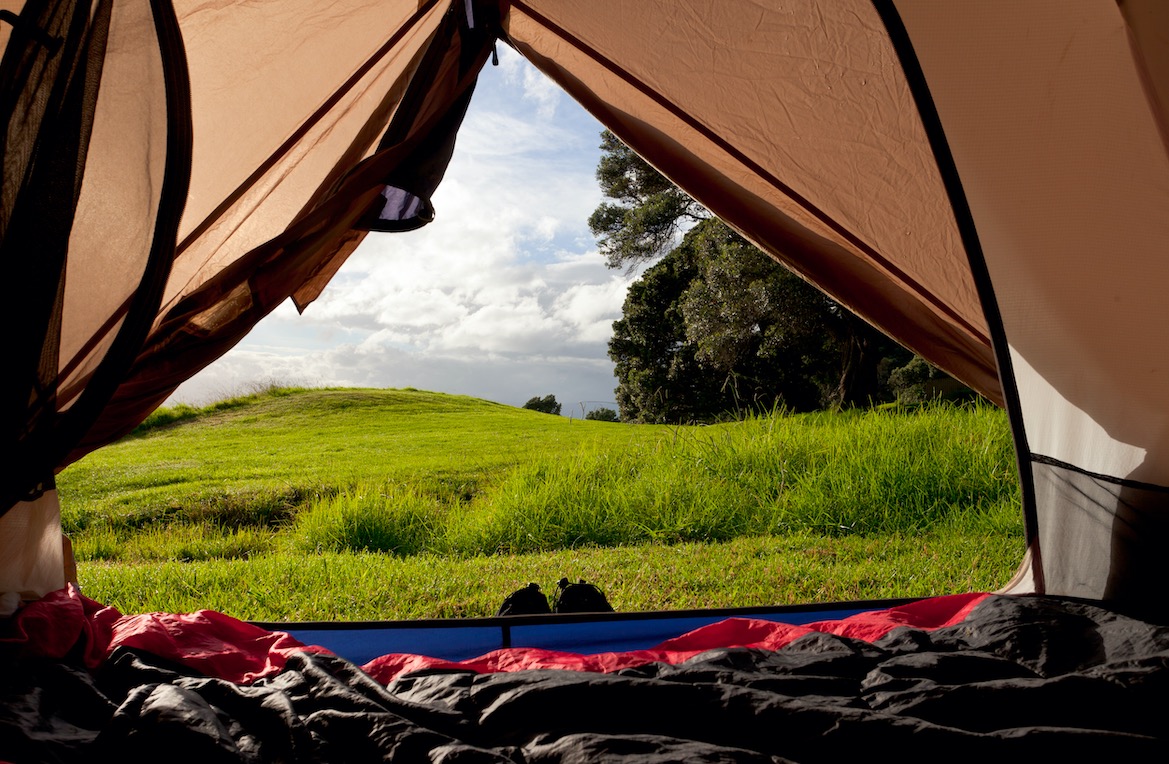 How Prepared Are You For The Camping Season?
If you plan to spend some time trekking and camping out in the wilderness, there will be some spare camping gear you will need to take with you. If your time elsewhere is going to be an extended hike through the great outdoors for several days and you plan on sleeping outdoors, there may be other additional items that you may want to consider adding to your backpack.
Instead of rushing out and typically buying your camping gear at the last minute, could you arrange your camping trip and only purchase the camping gear you will naturally need? This will allow you time to shop for the best quality at the best price.
Choosing The Right Camping Tent
Camping tents are available in various styles, shapes, and sizes. Choosing the right one can be tricky once you consider your specific camping needs and many other factors that will help you determine the best model.
First, you should consider the camping trips you will take most often. If you are visiting standard campgrounds and parks with your family most of the time, the most critical factors in choosing the right tent will be space, comfort, ventilation, and extra features. If you plan to do a lot of backpacking and usually carry all your gear, you will want to consider the tentís weight above all else. You will also want to think of the size or how much space it requires and its durability.
Consider The Camping Trips You Will Take Most Often
When choosing a family camping tent, you will want enough space for everyone to live comfortably, especially on extended camping trips. Consider the number of people staying in the tent and any other camping gear or personal items you will need to store inside it. The Coleman Tent is ideal for a comfortable camping trip for 2 adults. It features lots of extra storage space and offers plenty of headroom for a relaxing camping like all the Exponent tents.
A Cabin-Style Tent May Be More Appropriate If You Plan To Camp With Children
These tents are designed as their name implies, with plenty of headroom, large doors and windows, and lots of space. Multi-room tents quickly divide the tent into separate sleeping areas for mom and dad and the kids. If camping with older children, you may opt for two different tents. Children require a small amount of space and will be comfortable in a small tent. Coleman carries a great line of camping products designed especially for kids, including tents.
If you are using your tent for backpacking, look for a lightweight tent that provides enough space and can be set up easily in a tight area. Dome-style tents are generally compact and offer excellent stability in strong winds and rain. Solo tents are incredibly lightweight and the ideal size for sleeping. Most tents are constructed of nylon, and you may want to purchase a nylon tent for backpacking because of its lightness.
Choosing the Perfect Tent: An In-Depth Guide to Assessing Craftsmanship and Quality
Once you have decided what size tent will best suit your needs and have an idea of what style you plan to purchase, you should consider the craftsmanship and quality of the tent. First, could you check the stitching and the seams of the tent? A high-quality tent usually uses reinforced stitching and may feature inverted seams to minimize the risks of rips.
Also, test the zippers to ensure they move freely and seem sturdy. Inspect the materials used for windows and doors, especially mesh that may tear more easily. Also, check the durability of the tentís floor and the stakes and tie-downs used to set up the tent. Coleman is one of the leading manufacturers of high-quality, long-lasting tents and camping gear.
The Amount Of Camping Gear That You Will Need To Take Will Depend On Several Factors
1. The considerable length of time you will be away. Suppose it is a short time, like a few days or overnight, then you will find nothing but need a minuscule amount of food and clothing. Sufficiently cooking can be kept to a minimum. You will have to transport more food and better cooking equipment for extended periods away.
2. The time of year is a paramount consideration. Light clothing is all that is needed if it is ordinary in the summer months. On the other hand, you will ordinarily require heavier, warmer clothing and better rainwear if it is in the cooler months. Please remember to take good quality rainwear regardless of the weather forecast always.
3. Are you camping or staying in hikers' cabins? This will uniquely determine whether you naturally need to carry a suitable tent.
Remember To Share Your Camping Gear With Your Hiking Partners To Balance The Load
Your backpack is the most critical piece of camping gear you will require. This must be large enough to handle everything you need for your time away. Please do not buy the cheapest pack but look for the best one that comfortably sits on your back. Make sure that it is light enough. Most camping store owners will show you how to adjust the backpack to balance the weight correctly. Another tip is to use a waterproof pack liner customarily. A pack should stay dry from consistent rain.
Take Plenty Of Food And Water!
Never make the profound mistake of loading your food for your trek straight out of your pantry into your backpack, such as tinned items or food in a jar. The most excellent food to obtain is dehydrated meals. Although these meals may look manageable, they will sustain you and can be a fraction of the weight. Also, make sure you carefully take plenty of water. This is meaningful because you need to stay hydrated during your walk, and when you camp, there may not be good quality drinking water.
Strategy your Outdoor Camping Equipment Ahead for a Safe Journey
Never take away enormous quantities of essential items such as sugar or salt. If you determine what amount you dearly need for each nutritious meal and then double it, you will be surprised how little you need. Make sure all your camping gear is in waterproof containers or plastic bags.
The most urgent thing is not to pack any unnecessary or bulky camping gear items you will likely not use, especially on a short trek away. For those weekend stays out in the pristine wilderness, if you do discover something that you left at home, then it doesn't matter. It is merely a day or two, and you can not grasp everything.
Where Can You Buy Your Camping Gear and Supplies From
Are you preparing to go on a camping or short vacation? Have you already gathered your camping gear and other needed camping supplies if you are? If you have yet to do so, it is something that you may want to do soon. 

If this is your first time trying to find and buy camping gear and camping supplies, you may be unsure where to make your purchase purchases. What you will find is that you have several different options.
Both camping gear and camping supplies can be purchased from several other locations. You will want to continue reading information on where you should buy your camping gear and camping supplies.

 Before examining where you should buy your camping supplies and equipment, you must know the difference between the two.
Camping Gear
Camping gear is regularly used to describe items critical to camping, like tents, sleeping bags, hot plates, etc. On the other hand, camping supplies are often used to describe food, toiletries, etc. So, in searching for camping supplies and equipment, you must know the difference between the two. 

As for buying your camping gear, you will find that camping gear is sold at several locations, both on and offline. One of the best places to buy camping gear from is stores that are often referred to as sports stores.
Sports Stores For Camping Supplies
Sports stores regularly sell sporting equipment and gear, like camping tents, baseball bats, fishing poles, etc. Sports stores are one of the best places to buy camping gear because they often have the largest selection of products. For an even more extensive selection of products, check out some online sports store retailers.
Department stores are also another place where you can buy camping gear from. Many department stores, especially those more significant in size, regularly have camping tents, sleeping bags, and other camping gear pieces available for sale.
While the selection may be smaller than that found in many sports stores, you may find that the prices of camping gear sold in department stores are significantly lower. It is also important to mention that department stores are often called "one-stop shopping centers," as they usually have several items for sale. In keeping with that, you can buy many of your other needed camping supplies from department stores, like food and such.

In addition to department stores, camping supplies, like food, toiletries, and so forth, can be purchased from grocery stores.
Grocery Stores For Camping
Grocery stores are excellent, especially for food, as they are based on food. This means that you have a large selection of food and drinks, many of which are appropriate for camping adventures, to choose from. You may find local grocery stores with camping snack displays in the summer. These displays make it easy to find easy-to-transport camping food and drinks.
As previously stated, many camping gear pieces can be purchased online. If you are looking for the best bargains or the largest selection of products, consider shopping online for your camping gear pieces or some of your camping supplies. Even if you want to avoid buying your gear and supplies online, you may still want to use the internet to read product reviews or at least research what you should or shouldn't bring with you on your next camping adventure.
You can see that you have several options for buying camping gear and camping supplies for your next camping trip. However, before you start shopping online or head down to one of your local retail stores, you may want to create a camping gear and supplies checklist for yourself. A list will help ensure that you and your camping party are fully prepared for your next adventure.